This is my credits page. I have to thank everyone for letting me use their graphics and sounds on this site. If you see a image or hear a sound that hasn't been given the proper credit. Please email me and I will gladly give the proper credit or remove it from my site. Once again thanks for the use of graphics and sounds.
I also would like to Jimmy Driscoll of Vom Mittelstadt German Shepherds for referring Zachs Web Page Design and Services to have my webpage done.
Some of my graphics came from:

netCREATORS Icon Page - FREE Animated GIFs!
Some of my Buttons came from: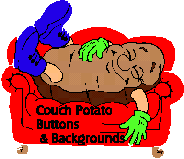 This site was gladly made by Zachs web designs and is copyright Zachs Web Designs 1998. Any questions about getting your own webpage ask Zachs Web Designs.
To see the rings section of this site just click on the rings below and it will take there.